Virgin Galactic has announced the crew for its second commercial spaceflight. Galactic-02 is scheduled to fly a three-person crew, plus the Virgin Galactic astronaut instructor who trained them, plus two company pilots, on a flight to suborbital space on Thursday (Aug. 10).
Virgin Galactic's launch system involves a double-fuselage airplane, which carries the smaller SpaceShipTwo vehicle, VSS Unity, as a payload. VMS Eve, the carrier plane, takes off from a runway at Virgin's Spaceport America, in New Mexico, and flies to around 50,000 feet (15,000 meters), before dropping VSS Unity, which fires its rocket motor to climb the rest of the way to space.
Galactic-01, Virgin's first commercial mission, flew a trio from Italy's Air Force and National Research Council. That group was able to perform a handful of science experiments during their few minutes of weightlessness. Galactic-02 will be slightly less science-focused, but it is breaking ground in a number of other ways.
Related: What is Virgin Galactic, and what do they do?
A fundraiser through the nonprofit organization Space for Humanity selected a winner for a seat on a Virgin Galactic flight as part of the organization's mission to increase space's accessibility to people worldwide. Thanks to this contest, the first mother-daughter duo will fly to space on Galactic-02. The mission will also carry a former Olympian to the final frontier for the first time.
Jon Goodwin
Jon Goodwin is a former British olympian, who was part of the canoeing team at the 1972 games in Munich. Now, at 80 years old, Goodwin has lived with a Parkinson's diagnosis for the last nine years, but says he doesn't let it slow him down. 
Since his diagnosis, Goodwin has continued an active lifestyle. Among other adventures, he climbed up, and then cycled down, Mount Kilimanjaro. Now, he will become the second person with Parkinson's to fly to space.
"When I got diagnosed with Parkinson's, I thought, 'Well, that's it, they're not going to accept me any longer,'" he said during a Virgin Galactic interview, referring to his perceived prospects of flying with the company. Goodwin appreciates Virgin Galactic's approach to space, and the idea that it's for everyone. 
"The fact that I am now one of the three of the first commercial trips to go into space, and with suffering with Parkinson's for nine years, just shows you this attitude of 'space for all' is a wonderful attitude," Goodwin said.
Keisha Schahaff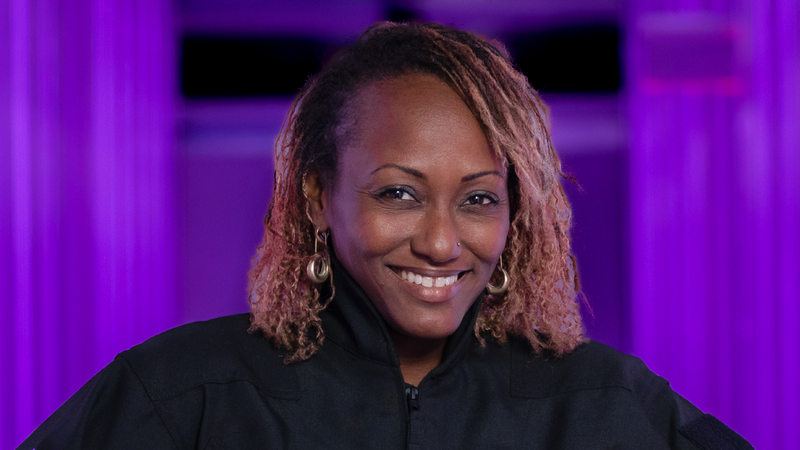 Keisha Schahaff won her seat on the Galactic-02 crew as a part of a fundraising competition from Space for Humanity. Part of the organization's mission is to share the perspective of space, and the cognitive phenomenon known as the overview effect, with as diverse a range of humanity as possible.
Schahaff is 46 and has lived in the Caribbean nation of Antigua and Barbuda her whole life. She says her love of the stars led her on a journey to Buddhism, and, ultimately, to a career as a health and wellness coach. Her contest winnings included a second ticket, which she gifted to her daughter, Anastatia Mayers. The two will be the first people from the Caribbean islands to fly to space, fulfilling a lifelong dream for them both. 
"The way I see this whole act of space traveling, or space accessibility and development — it's truly not an egoistical adventure. It's an adventure of humility and humanity. And just bringing everybody together under this one umbrella, understanding that this is for all of us," Schahaff said during a Virgin Galactic interview.
Anastatia Mayers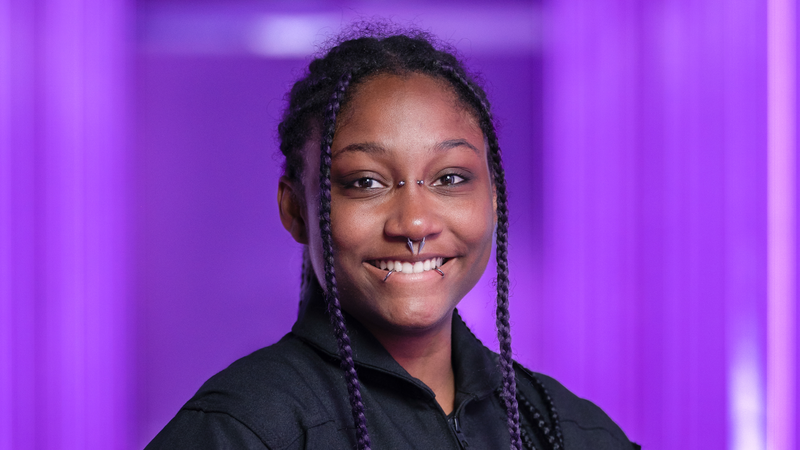 Anastatia Mayers, daughter of Keisha, is an 18-year-old student at Aberdeen University in the United Kingdom. She studies philosophy and physics and is grateful her mother chose her as her spaceflight companion, even though she jokes that she gave her no choice. 
"She was talking to one of her friends about the possibility of going to space, and she offered them a seat to come with her. I turned around, and I looked at them and I was like, 'What do you mean, can she come with you?! Obviously, it will be me! If anyone is gonna get to go to space with you, it will be me.' And although I said that jokingly, I was definitely serious. And she took me seriously, thank god," Mayers said in a Virgin Galactic video. 
Mayers wants to be an astrobiologist, which she says seemed completely out of reach for a long time. Now, studying at university and also heading to space, Mayers' goals appear attainable.
"That thought seemed like it was so big, and almost so impossible that I really didn't think I would ever have the opportunity to pursue it […]  I think it's so beautiful that Virgin Galactic's mission is to expand this to civilians, to normal people, to people who have an idea and haven't yet put that idea into place," Mayers said. 
Virgin Galactic Chief Astronaut Instructor Beth Moses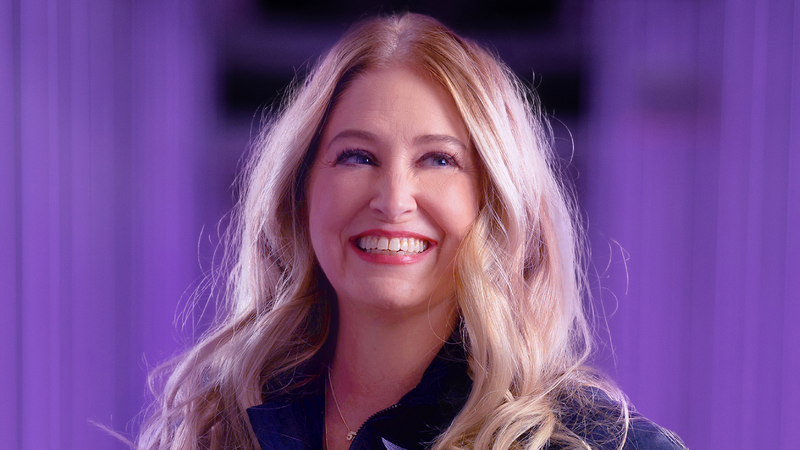 Beth Moses earned her astronaut wings with Virgin Galactic in 2019, when she became the first woman to fly aboard a commercial space vehicle, according to Virgin Galactic. Moses is Virgin's astronaut 002 and serves as the company's chief astronaut instructor.
Moses was responsible for training the Galactic-02 crew and will accompany the trio on their flight. This mission will be Moses' fourth flight to space with Virgin Galactic.
VSS Unity pilots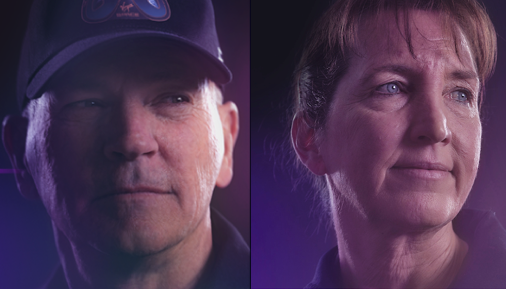 Sitting inside the cockpit for VSS Unity will be Galactic-02 commander C.J. Sturckow and mission pilot Kelly Latimer. Both are seasoned pilots, with years of experience at NASA as well as at Virgin Galactic. 
Sturckow became a NASA astronaut in 1995 and has four space shuttle missions under his belt, including STS-88, which was the first shuttle flight to the International Space Station. He retired from NASA in 2013 and joined Virgin Galactic the same year. Sturckow was also in the cockpit for Virgin Galactic's first flight to space, in 2019. 
Latimer served as a research pilot at NASA's Armstrong Flight Research Center, where she gained thousands of hours flying dozens of aircraft. Latimer flew in the cockpit of the Cosmic Girl carrier plane during Virgin Orbit's first successful satellite launch in 2021. (Virgin Orbit, a sister company of Virgin Galactic, filed for bankruptcy this past April.)
VMS Eve pilots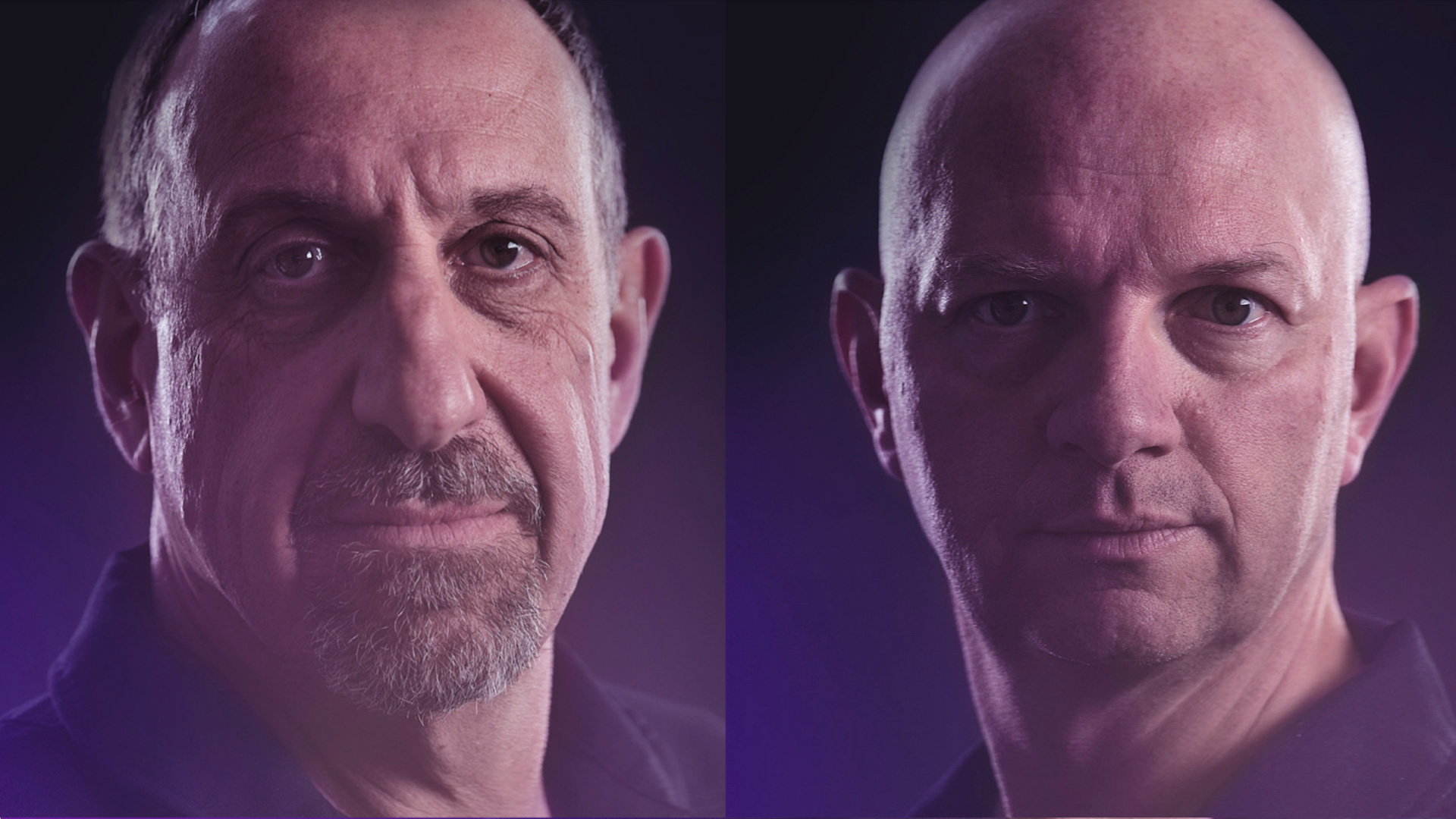 Manning the cockpits of VMS Eve for Galactic-02 are commander Nicola Pecile and pilot Mike Masucci. 
Pecile has logged more than 7,700 flight hours in 170 different types of aircraft, and he flew VSS Unity on his first visit to space during the Galactic-01 mission. Before his time with Virgin Galactic, Pecile served in the Italian Air Force as a lieutenant colonel.
Masucci served as a lieutenant colonel in the United States Air Force before he joined Virgin Galactic. He also sat at the helm during the Galactic-01 mission. Galactic-02 will be his fifth space mission.
Neither Pecile nor Masucci will reach space on Thursday; VMS Eve heads back to Earth for a runway landing after releasing VSS Unity.
Virgin Galactic is planning to livestream Thursday's launch on its website. During Galactic-01, the company said that Galactic-02 would kick off a roughly monthly cadence of launches moving forward, so Galactic-03 could potentially fly as soon as mid-September.