Comedy
'I spend very, very little time watching comedy' : Interviews 2023 : Chortle : The UK Comedy Guide
Hugh Dennis is playing it straight with the new Channel 4 psychological drama The Couple Next Door, in which he plays a creepy voyeur, Alan.
The show stars The Outlaws' Eleanor Tomlinson and How to Get Away with Murder's Alfred Enoch as a couple who move into an upscale neighbourhood and find themselves in a world of curtain twitching and status anxiety. They soon find friendship in the shape of the couple next door, alpha traffic cop Danny. (Outlander's  Sam Heughan) and his wife, glamorous yoga instructor Becka (Pennyworth's Jessica De Gouw). As time goes on, these two couples get increasingly close to each other and one fateful night, become sexually entangled in a way that will change their lives forever…
Here Dennis talks about leaving comedy behind for his new role..
---
What was the appeal of this role?
I like the fact that it is very different from everything I've done. He's a guy with almost no redeeming features. And he is dark. The briefing notes say he is a 'Peeping Tom'. But the way I was trying to play him is a man dealing with ageing very badly.
 It's what happens as you get older, and most people choose far more sensible routes like taking up drawing [laughs] but his frustration and melancholy turns to bitterness, which made him very interesting to me. 
He is angry with the fact that life is slipping away from him. It takes a sinister tone as his bitterness is focussed on the people being happy over the other side of the road, so he becomes obsessed.
Does his story feed into the other stories involving his neighbours – apart from his lustful spying on them, obviously?
He does feed into them. It feeds into all that claustrophobic suburban world, which seems terribly familiar to me, having grown up in suburbia where you spend your whole time speculating about what your neighbours might be up to. 
Which is a sort of prison if you like.  You become far too interested in your own neighbours. If you widened your life slightly, you wouldn't really be bothered about why a tree at number seven hasn't been made less dangerous. 
Pretty much my favourite film is The Lives of Others – with a Stasi agent listening through the walls with a family next door. What the hell is going on in that house which you don't know about it? That's what I really like about this.
You are playing with an old colleague of yours, Kate Robbins, who you worked on Spitting Image with – how was that reunion?
Yeah, she brilliantly did almost all the female voices on Spitting Image. At that point, the four main male voices were me, a guy called Roger Blake, Steve Coogan, and Alistair McGowan. There was almost no point in me being there really. I got all the inanimate objects. Every now and again they let me loose on a human being.
 It was nice to work with Kate again because we've done a couple of radio things since, but we haven't really worked together for years and years. It made it a lot easier to create a marriage of 30 years as we've known each other such a long time. A lot of our scenes are basically a two-hander, but the twist is she can't go upstairs. That's the crucial thing. 
So upstairs is my domain, and downstairs is sort of our domain, but I choose to spend a lot of time upstairs.
Did you encounter the rest of the cast?
Well, Sam throws me into a wheelie bin. That was great. I didn't have any scenes with Alfie or Eleanor, but everybody's there at the same time. You're sitting around, everybody has lunch together. And Sam apologises for how hard he's had to thrust me into the wheelie bin!
It's always nice to have good people around because half of it in acting is the downtime, isn't it?
Is it a tough switch from comedy to dark drama?
Well, people come from all sorts of different places, don't they? It's learning on the job. I don't go, 'Oh my God, I've come from a comedy background,' any more than Steve Coogan does. It is just what's there and you play it. 
You've got to get inside it somehow and understand what makes that character tick. I think quite often the route that people take are not necessarily the routes that they have decided for themselves. 
For example, I spend very, very little time watching comedy. I watch an awful lot of strange Danish drama because I tend to find that more interesting. I'm less analytical about it, I think.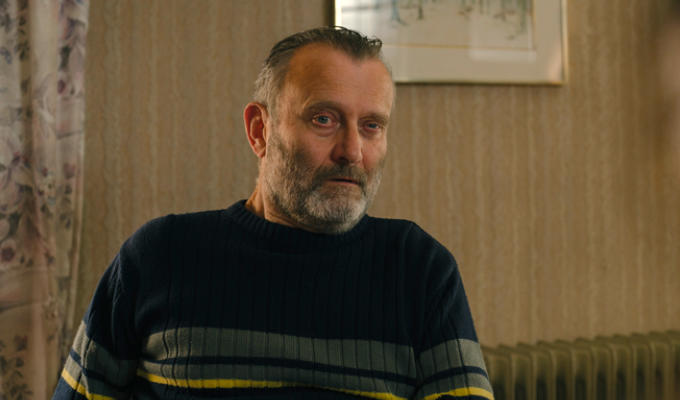 Do you enjoy drama or comedy more?
I want to keep doing both. I initially thought that he was so out of the ring of people I normally play. And then gradually I realised that he is basically another one in my long line of slightly weak men!
• The Couple Next Door starts on Channel 4 on Monday  at 9pm. All episodes will be available to stream as a boxset.
Thanks for reading. If you find Chortle's coverage of the comedy scene useful or interesting, please consider supporting us with a monthly or one-off ko-fi donation.
Any money you contribute will directly fund more reviews, interviews and features – the sort of in-depth coverage that is increasingly difficult to fund from ever-squeezed advertising income, but which we think the UK's vibrant comedy scene deserves.
Published: 21 Nov 2023
Source link