World
Australia news live: China denies 'irresponsible accusations' over naval encounter, GP distribution to be reviewed | Australia news
Key events
Sarah Hanson-Young said it shouldn't be up to politicians to decide how long or who should be in prison – that is for the courts to decide.
She was asked if violent offenders should be back behind bars:
If there's someone who shouldn't be on the streets, put it before a court and let a judge decide. That's how we do things in a country that upholds the rule of law.

I know it may not suit Mr Dutton's nasty politics and fear mongering, but that's the rule of law. These are principles that so many Australians over decades have fought for, to protect. It is the basic – it's the basic principle of a liberal democracy and it must be protected.
Speaking to ABC News Breakfast, Greens senator Sarah Hanson-Young was also asked about reports the government is seeking legal advice to put the most violent offenders released from indefinite detention back behind bars.
She argued opposition leader Peter Dutton has "got a taste for fear mongering and he wants more of it".
He's not sustained by the fact Parliament rammed through a piece of legislation in record time last week to override the High Court, before the High Court has even handed down their reasons for their decision.

And this is bad law making. It was very disappointing, I must say … seeing the Labor Party roll over so far quickly.
There have also been rumours circulating that former NSW premier Gladys Berejiklian has been put forward as a potential contender to lead Optus.
Responding to this, Sarah Hanson-Young told ABC News Breakfast this would be a decision for the board:
I know Gladys has got some other things she needs to clear off her plate yet, doesn't she.

I think the main thing here is to ensure whoever takes over is actually someone who is trust worthy, has integrity, and is able to work with government because we need to overhaul these regulations.
Shadow foreign minister Simon Birmingham was also asked about this earlier on ABC RN and said it was "entirely a matter for Optus, Singtel, their owners and the board".
He said Berejiklian was a "dear friend" and a "fabulous leader":
I'm sure Optus customers want to make sure that Optus has great leadership and Gladys is … a fabulous leader…
Optus has to work hard to restore trust, Hanson-Young says
Earlier, Greens communications spokesperson Sarah Hanson-Young spoke to ABC News Breakfast after the resignation of Optus CEO Kelly Bayer Rosmarin yesterday.
Hanson-Young said Bayer Rosmarin had showed leadership by fronting the Senate inquiry into the 8 November Optus outage, and by resigning she had "taken the ultimate responsibility for the failure".
Going forward, Hanson-Young said Optus has to "really restore trust with the Australian people", and "fix" their crisis management:
It's so clear from the evidence that we've seen in the Senate inquiry thus far that they just were not prepared and they were terrible at communicating to their customers.

And 101 of crisis management is to tell people what's going on … and give them reassurance, but there was no reassurance.
Hanson-Young said the outage demonstrated how "out of touch and out of date" rules and regulations for big telecommunications companies are:
We all rely on the use of our mobile phone, on internet data to do so much with our daily lives and we need to make sure those rules and regulations are fit for purpose … We need to make sure we're putting the rights of the public, the public interest, first and foremost. These are essential services, not just some luxury.
Man changed with alleged sexual assault of elderly woman at aged care home
NSW detectives have charged a man with the alleged sexual assault of an elderly woman at an aged care facility on the Central Coast.
Police were told on 15 November that an unknown man had broke into a facility and allegedly assaulted and sexually assaulted an elderly woman. She was taken to hospital and treated for serious injuries.
A crime scene was established and strike force detectives executed a search warrant on 17 November, finding electronics, sim cards and clothing relevant to their investigation.
Yesterday detectives arrested a 34-year-old man after he allegedly attempted to flee from police.
He was taken to hospital for minor injuries to his arm. On release he was charged with multiple offences and refused bail to appear before Belmont local court today.
NSW police have charged a man following an investigation into the alleged shipment of nearly $100m worth of drugs.
In May, detectives began an investigation after discovering 40kg of methylamphetamine in an Alexandria storage unit. Two more drug shipments were discovered and linked – a further 2.9kgs of methylamphetamine from the USA in July, and 1.2kgs of methylamphetamine from Pakistan in September.
Strike force detectives arrested a 25-year-old man on 26 September, who was charged with eight offences.
The man was refused bail and appeared at Sutherland Local Court on 27 September, where he was formally refused bail to appear at Downing Centre Local Court today.
Police will allege in court the man used false identities to receive drug shipments, which he intended to supply for profit.
'At the very minimum, it should be raised at ministerial level'
Host Patricia Karvelas:
If you think that [Anthony Albanese] didn't raise it, if we accept your assessment, do you think he should seek now a conversation with President Xi [Jinping] to raise this?
Simon Birmingham:
At the very minimum, it should be raised at ministerial level and it's not even clear from the government's response that that has occurred.
Birmingham said we should be seeking "some acknowledgement from China that this occurred":
If they say that it was a mistake and an accident well, so be it but apologies ought to be offered, but most importantly, for the safety of our region, we ought to be seeing a change in the way the Chinese military conduct themselves.

As I said at the outset, this is not a one-off incident. We've seen it happen … in other Australian operations and we see it far more routinely happen to other nations and in particular, for some months now we have seen repetitive patterns of aggressive behaviour in the South China Sea towards the Philippines, which again, Australia and partner nations across the region should be raising consistently and at a higher level with China.
Albanese should have raised matter with Xi, Birmingham says
Simon Birmingham is asked what the consequences should be for China.
He told ABC RN the government had not seized "the opportunity to raise it at the highest levels" with China:
The Albanese government should now be making clear our concerns at the highest levels with China [with] a serious representation.
Birmingham said simply conveying concerns to officials would be fine "if we were dealing with an incident that was clearly accidental", but "when you see repetitive behaviour in terms of military activities, it's appropriate that it can be raised ministerial or even leader level".
We all know that prime minister Albanese had the opportunity to raise it at leader level and it appears from all of his statements that he did not.
To clarify: Anthony Albanese has not confirmed whether or not he raised the issue with Xi Jinping directly or not. Yesterday he accused the Chinese naval ship of "dangerous, unsafe and unprofessional" behaviour and said the government had complained through "all the forums that are available".
Birmingham says China 'doesn't appear to be acknowledging the facts'
Shadow foreign minister Simon Birmingham is speaking with ABC RN and is asked about sonar pulses from a Chinese warship that left one Australian naval diver injured.
Birmingham said this is a "very concerning and troubling episode":
The Australian navy and Australian defence force operates always with professionalism, and I'm confident that Australia's version of events is a credible.
Asked whether China is telling the truth, Birmingham claimed it "doesn't appear to be acknowledging the facts of the circumstances":
If you're not willing to acknowledge the facts [then it] doesn't speak well for your willingness to change your behaviour.
Dutton backs 'whatever can be legally done to take these people back in custody'
Speaking to Sunrise, Peter Dutton was asked whether he would support tougher laws for those released from immigration detention.
As reported by the Sydney Morning Herald this morning, the government is seeking legal advice on using preventative detention-style laws to re-detain non-citizens who had served jail time for offences such as rape and murder.
Dutton said he would "support whatever can be legally done to take these people back in custody".
For more context around this issue, you can read this column from our chief political correspondent Paul Karp:
Dutton says Albanese must tell Australians if he raised naval altercation with Xi
Opposition leader Peter Dutton is speaking to Sunrise, where he is continuing to call on prime minister Anthony Albanese to reveal whether he spoke with Xi Jinping about a naval ship altercation that left one Australian injured:
Asked why the PM should disclose what he said to the Chinese leader, Dutton said he "owes it to the Australian people".
The test here is whether he can be upfront and honest and open – did he say these words to President Xi or … if he didn't then apologise and just admit that you made a mistake, but be honest.
Yesterday Albanese accused a Chinese naval ship of "dangerous, unsafe and unprofessional" behaviour and said the government had complained through "all the forums that are available".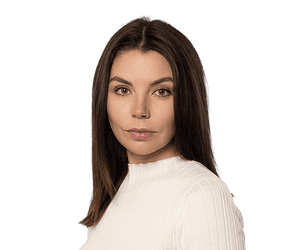 Tamsin Rose
NSW seeks commitment of all faith groups to community harmony
The New South Wales premier, Chris Minns, will ask faith leaders across the state to work on an "interfaith resolution" at the first full meeting of the Faith Affairs Council.
Minns will today announce he will bring forward the first meeting for the group amid rising tensions between different religious groups.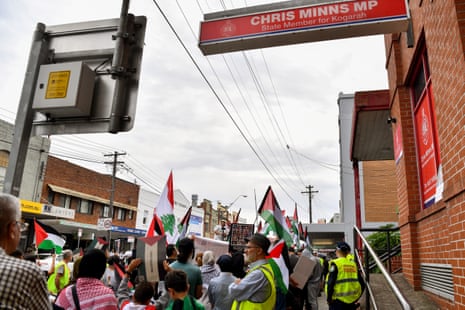 The resolution would affirm the commitment of all faith groups to community harmony, which the premier said was part of what made Sydney the "best city in the world".
Minns said:
The NSW Faith Affairs Council and the NSW Government will not agree on everything, but when we disagree, we will do so respectfully. What's important is that we demonstrate our resilience as a multicultural society, that we can continue to be a strong and cohesive NSW and we show compassion and support each other.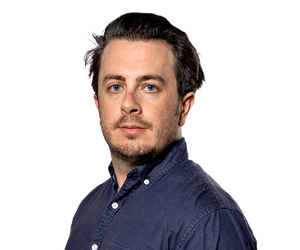 Josh Butler
Business leaders back financial counselling funding
Fiona Guthrie, chief executive of Financial Counselling Australia, thanked companies that had contributed and said the program was "a tangible demonstration of their commitment to supporting their customers who are doing it tough":
We encourage the industries and companies not yet involved to also come on board. Industry funding for financial counselling is a game-changer and will see thousands more Australians able to access the support they need when they're doing it tough.
Anna Bligh, boss of the Australian Banking Association, said:
Financial counsellors provide a critical service to Australians when they are making some of the most difficult decisions in their lives. It is critical they have resources to do that important work.
Big business to give $30m to help customers with debt counselling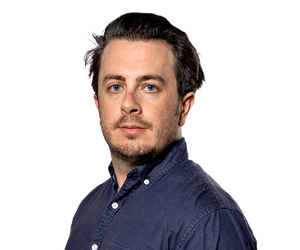 Josh Butler
Banking, energy and gambling companies will contribute $30m to financial counselling services for Australian customers in an attempt to aid people in economic hardship to access help services.
Big businesses including Afterpay, Telstra, major banks and energy retailers will announce this morning that they will tip in the funds over three years, topping up millions more contributed by federal and state governments.
Social services minister Amanda Rishworth said the new industry funding model for financial counselling would help more than 25,000 people access financial counselling appointments and the National Debt Helpline.
The Hayne royal commission into misconduct in the banking sector led to the Sylvan review into financial counselling, which recommended industry groups should contribute funding to boost access.
Rishworth will be joined by representatives of the banking, insurance and energy sectors to announce the new program in Sydney today, as well as Responsible Wagering Australia and Tabcorp.
The minister said she expected more companies – particularly in the energy and debt collection sectors – would join up and chip in more cash in coming months:
Today's announcement is our starting point, and we will continue to expect full sign-on. We are working to secure the additional funding from industry, and I anticipate we will secure a further $1.5 million from industry by the end of the year.
Good morning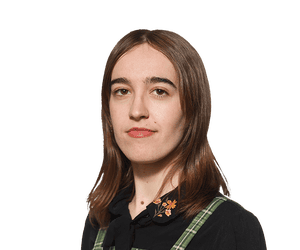 Emily Wind
Many thanks to Martin for kicking things off this morning! I'm Emily Wind and I'll bring you our rolling coverage today.
If there's something you think needs attention here on the blog, you can get in touch via Twitter/X @emilywindwrites or send me an email: emily.wind.casual@theguardian.com.
With that, let's get started.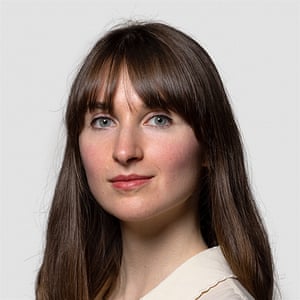 Natasha May
Push to overhaul how doctors and health workers are spread across country
The methods Australia is using to distribute its healthcare workers is outdated, the health minister says as he announces an urgent investigation into how the government can improve the spread of doctors and health professionals around the country.
The working better for Medicare review will be led by nurse, advocate and remote health expert Prof Sabina Knight, and former senior health bureaucrat and academic Mick Reid.
In his address to the Committee for Economic Development of Australia today the health minister, Mark Butler, will say the review will identify how to best help areas that find it difficult to attract and keep doctors:
While part of the solution will be in changing who Medicare supports to deliver care, the other part will be in changing how and where Medicare supports them to deliver that care …

These levers we have to spread doctors and health workers around the country are from a very different time, before the Covid pandemic and the global health workforce crunch.

Which is why we will undertake a wide-ranging review to urgently investigate how to more equitably distribute doctors and other health workers around the country.
China denies warship acted dangerously
Chinese officials have denied that one of the country's warships harmed Australian divers in an encounter Anthony Albanese called dangerous and unprofessional, Australian Associated Press reports.
Australian authorities said a Chinese warship injured Australian military personnel from HMAS Toowoomba off the coast of Japan last Tuesday with sonar pulses.
On Friday the deputy prime minister and minster for defence, Richard Marles, said the government had "expressed its serious concerns to the Chinese Government following an unsafe and unprofessional interaction" with the PLA destroyer, calling the Chinese vessel's behaviour "unsafe and unprofessional conduct".
The Australians were operating in international waters in support of a United Nations mission when the divers suffered minor injuries to their ears.
China's defence ministry said last night that the People's Liberation Army Navy destroyer had not carried out any activities that might affect Australian diving operations.
"China kept a safe distance from the Australian ship," a statement from China's defence ministry said, adding that Australia's remarks on the incident were "completely inconsistent with the facts":
We urge the Australian side to respect the facts and stop making reckless and irresponsible accusations against China.
Earlier on Monday Chinese foreign ministry spokesperson Mao Ning told reporters China's military "always operates professionally in accordance with the international law and international common practices".
Welcome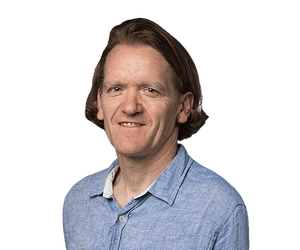 Martin Farrer
Good morning and welcome to our rolling news blog. I'm Martin Farrer and I've got some of our best overnight stories before Emily Wind takes you through the bulk of the day.
Our top story this morning is an interview with a climate scientist who first raised concerns about the warming planet. Kicking off a three-part special series called The weight of the world, Graeme Pearman tells how in 1971 he travelled the world with six flasks of air to help prove C02 levels was rising. Almost 50 years later Pearman asks himself: "Where did I go wrong?" We also have a video of Graeme sharing his frustration with the lack of action and a Full Story episode.
China has responded angrily to reports that one of its warships deployed sonar that injured an Australian navy diver, denying what it called a "reckless" accusation. More on that soon.
And more soon also on banking, energy and gambling companies who will contribute $30m to financial counselling services for Australian customers as the cost-of-living crisis eats into household budgets. The minutes of the RBA's last monetary policy meeting are due out this morning as well and they might give some hints about whether we can expect another hike in rates next month.
The health minister is today announcing a review into how Australia distributes its healthcare workers, hopefully identifying areas that find it difficult to attract and keep doctors.
And tensions between the NSW and federal Labor governments are rising ahead of the final planned national cabinet of the year, with the state's premier, Chris Minns, insisting he was not "whingeing" as he demanded more funding for police and infrastructure.
With all that, let's begin.
Source link