Singapore's food scene is known for its diverse range of cuisines and innovative concepts, and Itsy Bitsy Spicy is no exception.
Founded in 2021, the brand specialises in shoyuzuke, a Japanese technique that involves pickling sashimi in soy sauce.
The shoyuzuke process involves marinating sashimi in a homemade soy sauce for at least 24 hours, and the result is a unique flavour profile that is sweet, savoury, and umami, all at once. The shoyuzuke sashimi is then sold in jars, making it convenient for customers to enjoy at home.
The business idea was first conceived by Emily Tan and her husband Kenneth, and they eventually found a chef with over 20 years of Japanese cuisine experience who could help bring their vision to life. The motivation to start the business was further propelled by COVID-19, which significantly impacted their full-time jobs.
Today, Itsy Bitsy Spicy has quickly become a favourite among foodies in Singapore, with over 11,000 Instagram followers and a loyal customer base.
It took them 11 months to perfect their recipe
"The idea for the business came from one of my overseas travel, where I had the opportunity to try a marinated sashimi and instantly fell in love with the concept and taste," said Emily.
"As we began exploring the idea of starting a food business, we decided to focus on takeaway rather than a dine-in concept or restaurant. This allowed us to keep our monthly expenses low and avoid the risk of a lack of sales, especially given the ongoing impact of Covid-19."
They eventually settled on shoyuzuke as their signature dish, inspired by the unique flavour profile and its novelty in Singapore's food scene.
The R&D process for Itsy Bitsy Spicy was a long and challenging journey, taking them 11 months to complete.
The team spent a lot of time conducting market research, experimenting with different ingredients, and conducting weekly food tastings to ensure that they created unique and exciting bundle sets every month.
Their existing flavors are the result of this process, and they are constantly experimenting with new combinations and ingredients to create innovative options for their customers.
Their shoyuzuke series include Tako Bonito Shoyuzuke (seared octopus), Ebi Bonito Shoyuzuke (shrimp), Salmon Bonito Shoyuzuke (salmon sashimi) and Maguro Bonito Shoyuzuke (tuna).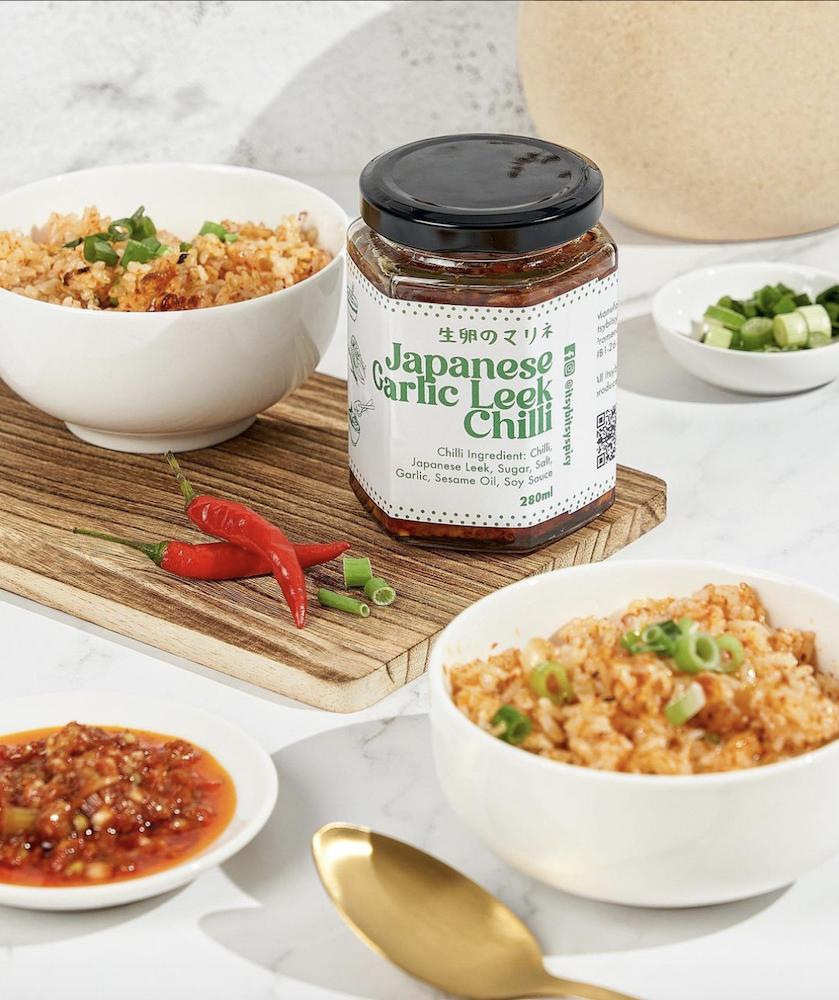 They also have other offerings such as Hotato Bonito Shoyuzuke, Hokkigai Bonito Shoyuzuke, Ika Bonito Hotate, Lemongrass Bonito Nama Hotate, Japanese Garlic Leek Chilli, Prawn Coilker, Roasted Corn Belinjau Chips, among others.
Logistics and equipment are critical components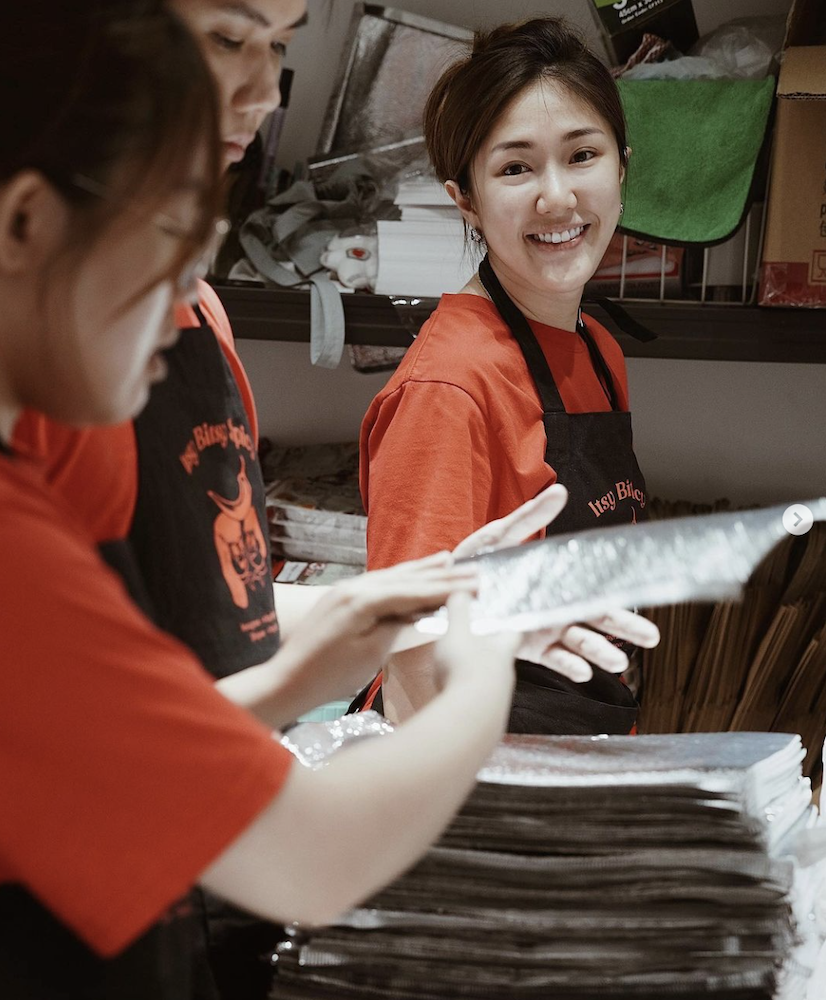 Starting a new business comes with its own set of challenges, and Itsy Bitsy Spicy was no exception.
One of the most significant challenges was ensuring that the shoyuzuke sashimi was prepared and delivered at the correct temperature.
"This required careful planning and attention to detail, as well as close collaboration with our courier service to ensure that the product arrived in perfect condition," said Emily.
Logistics was also a challenge, as the team had little experience with cold food takeaways and had to develop new packaging and delivery systems to ensure that their product arrived safely and quickly.
Equipment breakdown was another significant challenge for the team.
"Unfortunately, our fridges have broken down multiple times, resulting in spoiled shoyuzuke sashimi and the need to refund our customers. This has been a costly problem for us, and we have had to budget for monthly losses due to spoiled products," she added.
They have since taken steps to improve their equipment and maintenance practices, explored alternative storage options, and have contingency plans in place in case of equipment failure.
Sold over 25,000 jars in first year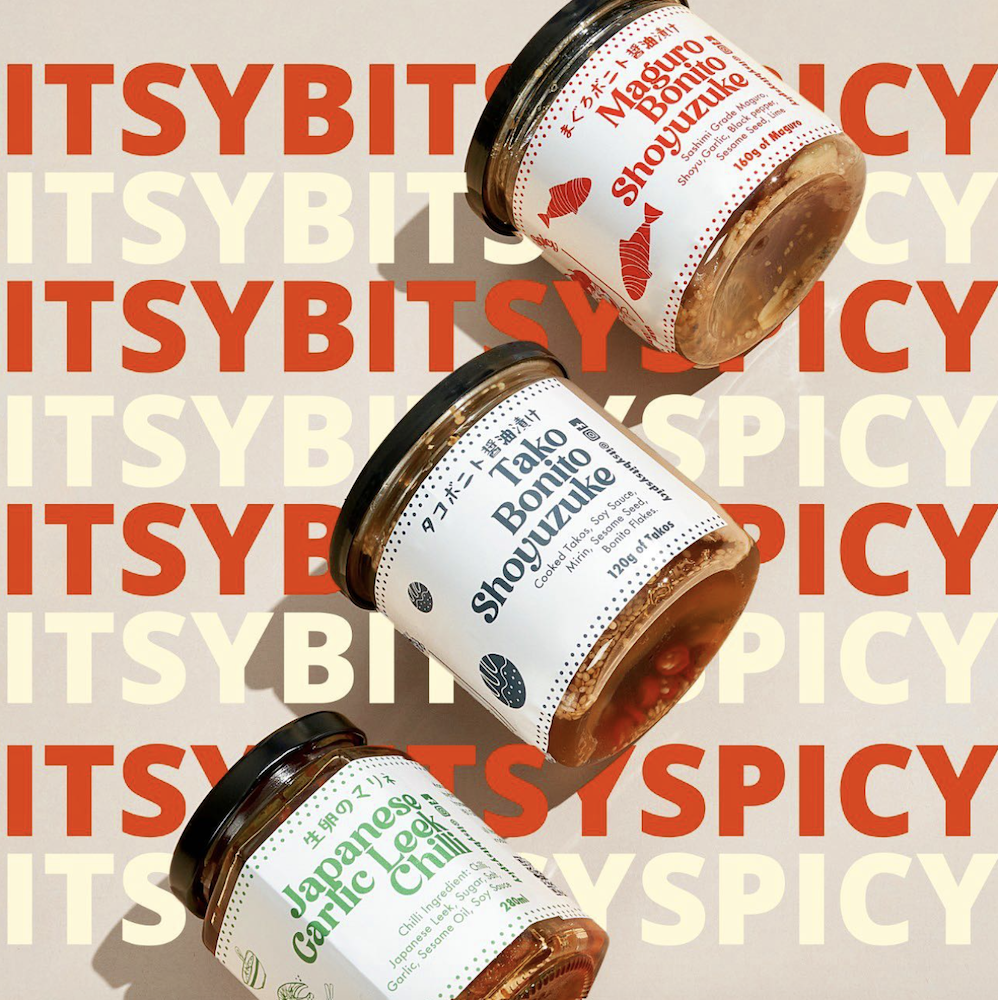 Despite these challenges, Itsy Bitsy Spicy received a positive response when they launched. While they initially produced only 30 bottles, the high demand and positive feedback allowed them to scale up quickly.
By the second month, they were selling 150 bottles per launch and receiving rave reviews from their customers.
In their first year of business, they sold over 25,000 jars of shoyuzuke sashimi, far surpassing their initial goal of 10,000 jars.
"We started this business with our savings of S$20,000 [and] broke even in three months. We chose locations which were not prime and didn't have walk-ins because we wanted to save cost on rental. Thus, our business solely relies on deliveries and social media reviews."
Emily shared that Itsy Bitsy Spicy's marketing strategy has been to raise brand awareness through social media and influencer marketing.
They have gone viral on TikTok and Instagram, thanks to influencer engagements and word of mouth from their customers' postings. Their supportive customer base has helped them grow exponentially in a short period of time.
As Itsy Bitsy Spicy continues to grow and expand its offerings, Emily remains dedicated to create high-quality shoyuzuke sashimi that customers love and to provide meaningful employment opportunities for special needs individuals.
Looking towards the future, Emily is excited to continue experimenting with new flavours and expanding the Itsy Bitsy Spicy product line. She is also exploring opportunities to stock their products in larger supermarkets and retail outlets to expand their reach further.
Featured Image Credit: @emmtann via Instagram / Itsy Bitsy Spicy