Spring cleaning season is upon us, and what better way to refresh your home than with clever, all-natural ways of cleaning? From carpets to windows, there are safe and effective options for every surface in your home. Skip the harsh chemicals and try some DIY, homemade cleaning products with natural ingredients like vinegar, baking soda, and essential oils. Not only are these green alternatives better for the environment, they're also better for your health and wallet. In this article, eco-friendly professionals share some clever homemade cleaning product recipes and eco-friendly methods for a sparkling home this spring.
1. Green technology can save you money, repairs, and the environment
"Maintenance on your dryer machine's vent once a year can reduce energy costs and bills every time you run your clothes in the dryer. It also reduces the possibility of fire hazards and it can save on appliance repairs overtime," recommends ABC Home Services, a cleaning company specialized in green technology near Chula Vista, CA. ABC Home Services provides more eco-friendly cleaning tips:
"Cleaning HVAC unit's ventilation does not only improve the system's efficiency but also your indoor air quality whenever you run your indoor heating or cooling; not to mention lowering the costs of your energy bill.
Indoor air quality products made with green technology, such as U.V. light, can protect you from any contaminants flowing into your home's indoor air. A high performance electrostatic air filter can capture small microorganisms from circulating into your HVAC system, thus purifying your indoor air quality as well."
2. Use eco-friendly cleaning products all around the house
"We're always happy to help our customers with eco-friendly cleaning options, and Simple Green is our go-to, all-natural cleaner choice – the lavender scent is simply lovely. It's versatile enough to use in the kitchen, garage, on floors, and carpets, just remember to follow the dilution steps on the spray bottle for optimal results," suggests Master Clean Bay Area.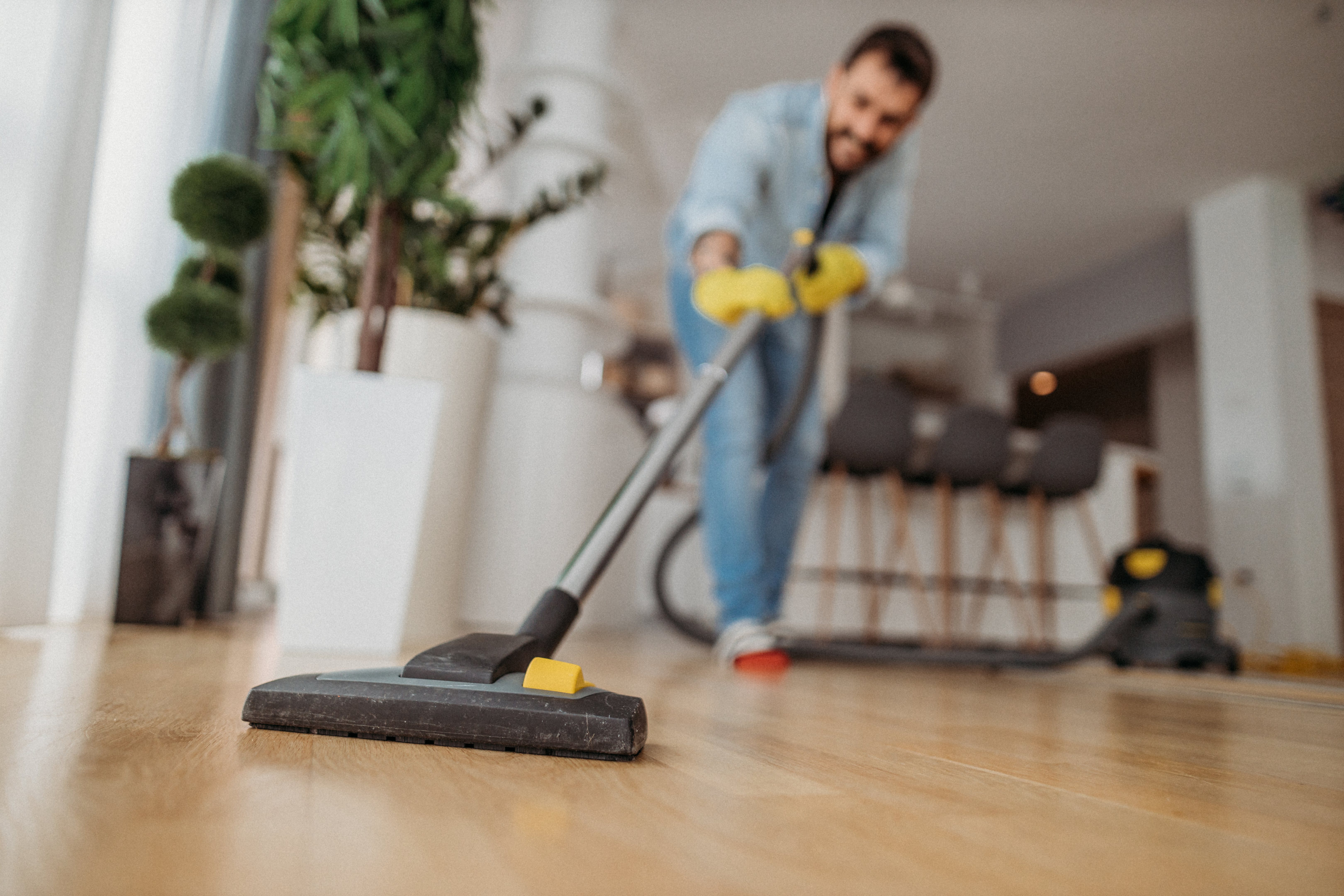 3. Create your own homemade, DIY cleaning products
"No one likes their microwave to smell like soap or cleaning products, so my favorite go-to cleaning product is lemon for microwave cleaning," says Anita Hodzic, Owner of BA House Cleaning in Oakland, CA. Here is her homemade recipe:
One cup of water
One cup of vinegar
Two tablespoons of lemon juice
"Put all the ingredients in a microwave safe bowl. Turn your microwave on high for two minutes until it's filled with steam. Finally, wipe your microwave down with a damp cloth," adds Anita.
OCLA Cleaning near Orange, CA, also follows this recipe, except OCLA Cleaners like to, "Simply add a few slices of lemon for a pleasant aroma and microwave on high for five minutes, this should make it easy to wipe the dirt off inside the microwave."
4. DIY cleaning products for glass surfaces
"My favorite all-natural cleaning hack is simply using a mixture of distilled white vinegar and water to clean mirrors, windows, or glass surfaces for a streak-free finish," notes Professional Eco Cleaning in Oakland. "Remember that the fragrance from cleaning supplies doesn't necessarily mean the area is clean. It is important to receive professional cleaning services at least every six months."
LUXE Cleaning Services in the Tampa Bay area adds an important detail, "For streak-free mirrors and glass surfaces make sure your spray is a 50/50 water-to-vinegar solution. We love this solution because it's safe for our pros to use and extremely effective."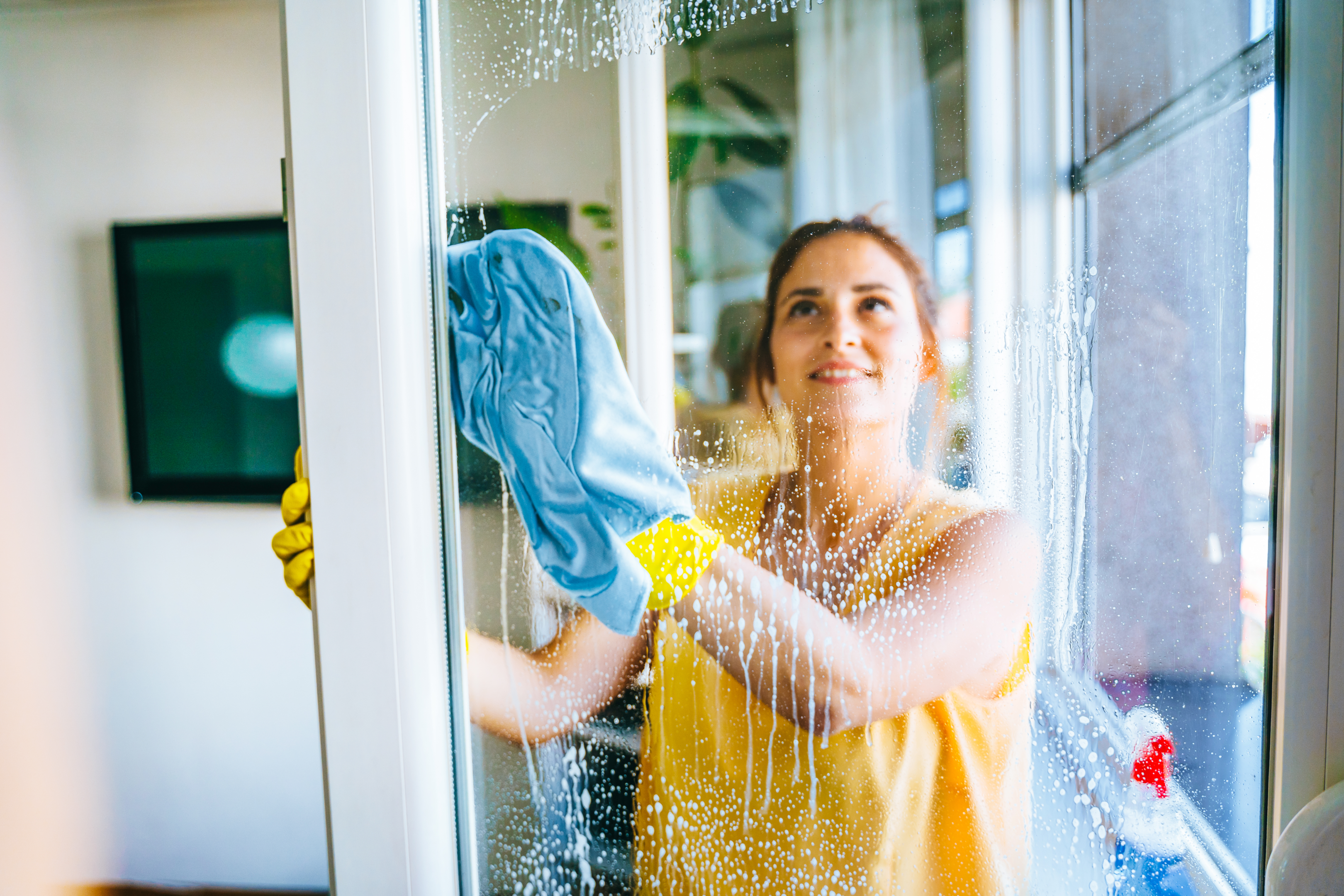 5. Simple, all-purpose homemade cleaners can be found in your home
"All of our teams love to use something simple and sweet – just a mixture of hot water and vinegar. It's something most people overlook when cleaning, but it really gets your home to that sparkling clean level without leaving a scent of any strong, chemical-filled odors," adds Not Your Average Cleaners. "We want your home to smell, look, and feel clean – not have a ton of unnecessary chemicals that aren't safe around your family and pets."
"An all purpose ingredient for cleaning we always have available at our disposal is vinegar. We use equal parts vinegar and water in a spray bottle." FIVE Cleaning Co emphasizes that you "use this solution for smelly and dirty areas by adding a few drops of essential oil, like a lemon essential oil."